Shopping Cart
Your Cart is Empty
There was an error with PayPal
Click here to try again
Thank you for your business!
You should be receiving an order confirmation from Paypal shortly.
Exit Shopping Cart
| | |
| --- | --- |
| Posted on January 8, 2020 at 11:35 AM | |
The reality hit home on New Year's Day when I was asked 'What is your first dish this week?' Oh, hell. I really do now need to get my mind around the challenge. Do I start easy first or head in with a real challenge? It's partly now coloured by the fact that still post-Christmas I am wanting simple and not too heavy. Perhaps a soup or light pasta dish? So decision was made. Wonton soup for Saturday lunch. The menu this time was from the RAF 100 cookbook, a great source of recipes from all over the world. The Bobotie is excellent, so it is a much-used book. Part of the challenge is to look at various recipes but almost all suggest pre-made wonton wrappers, but I want to go the whole hog, so they have to be made.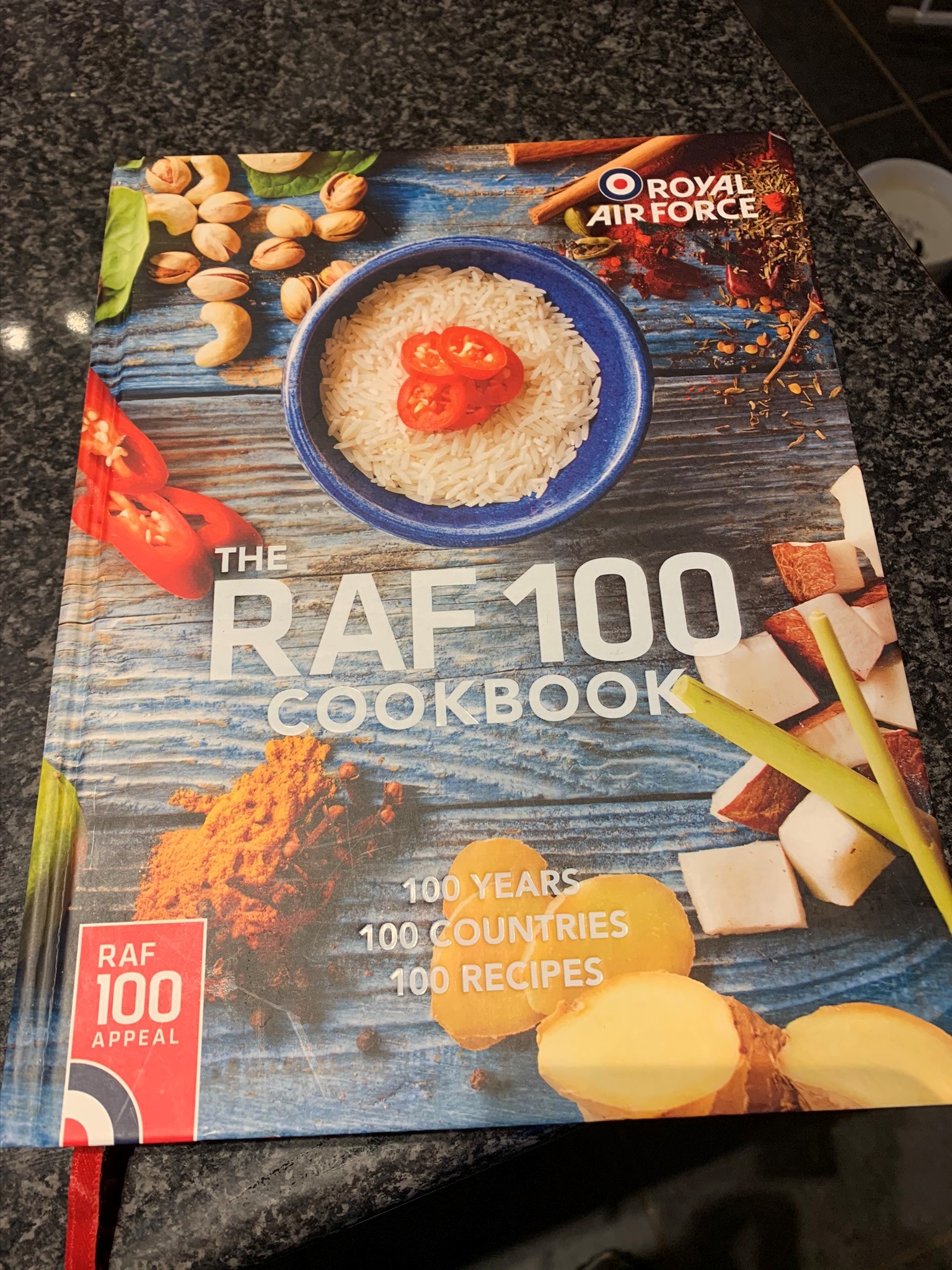 The recipe is quite straightforward on first view but if one wants to make everything from scratch (stock, wontons, etc.) then it is a time-consuming exercise. Therefore in preparation for serving tomorrow, the broth needs to be made. To begin with, I have had to make the chicken stock. I jointed the chicken and boned the legs and then roasted the carcass to put in the stock-pot. Once made, the stock is then used in the broth, which comprises pork, dried shrimp, spring onions and ginger. This is then left in the fridge overnight before making the dish.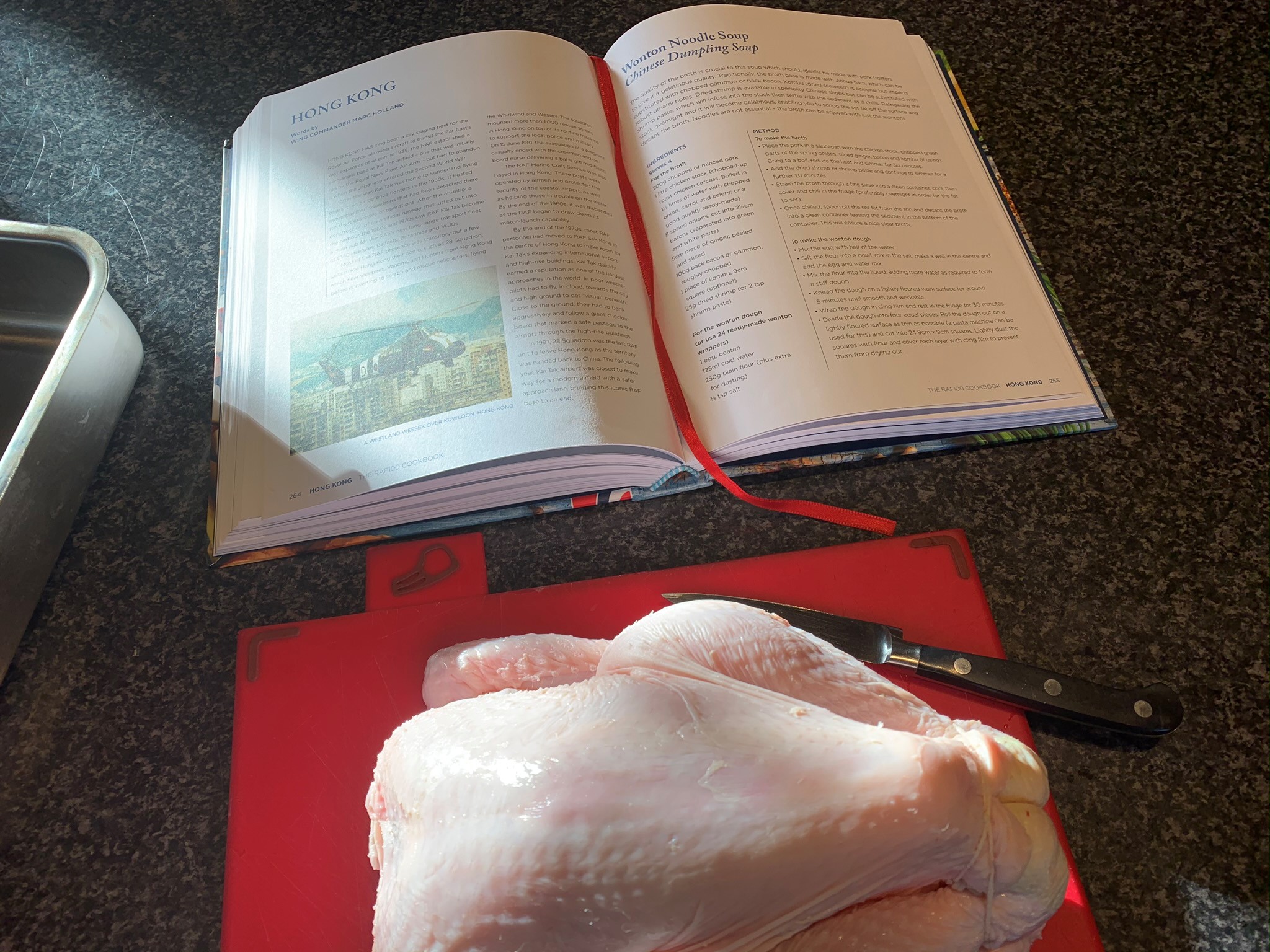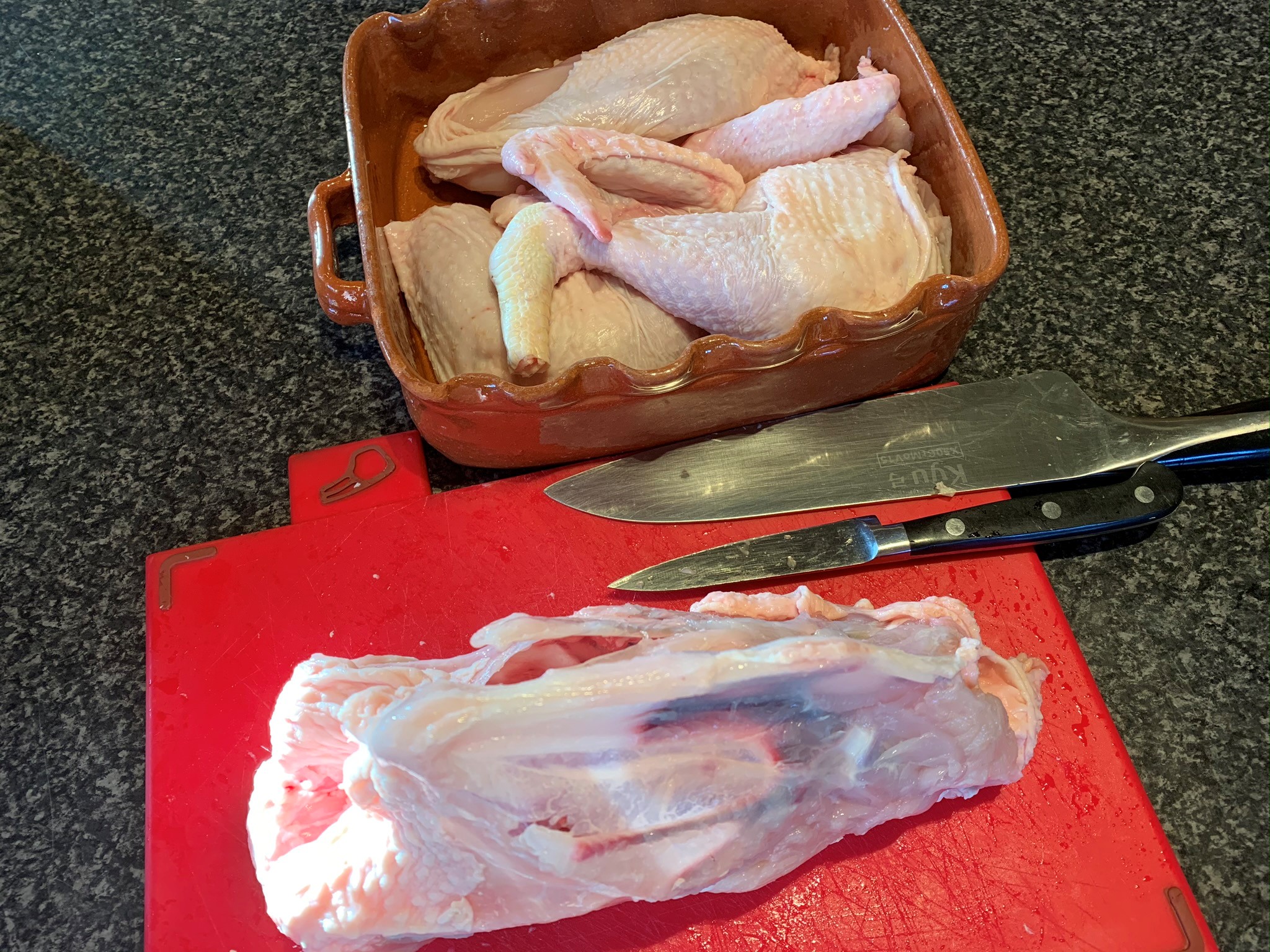 The big day – challenge number one, Wonton Soup, will be done.
The first thing was to skim the broth, which after a night in the fridge (the broth – not me!) looked very clear. The wontons were the next job, as the dough needed making and resting. It's a simple pasta-style dough in this recipe, but with only one egg for 250g of plain flour and some water (for pasta I use 300g of 00 flour and three eggs).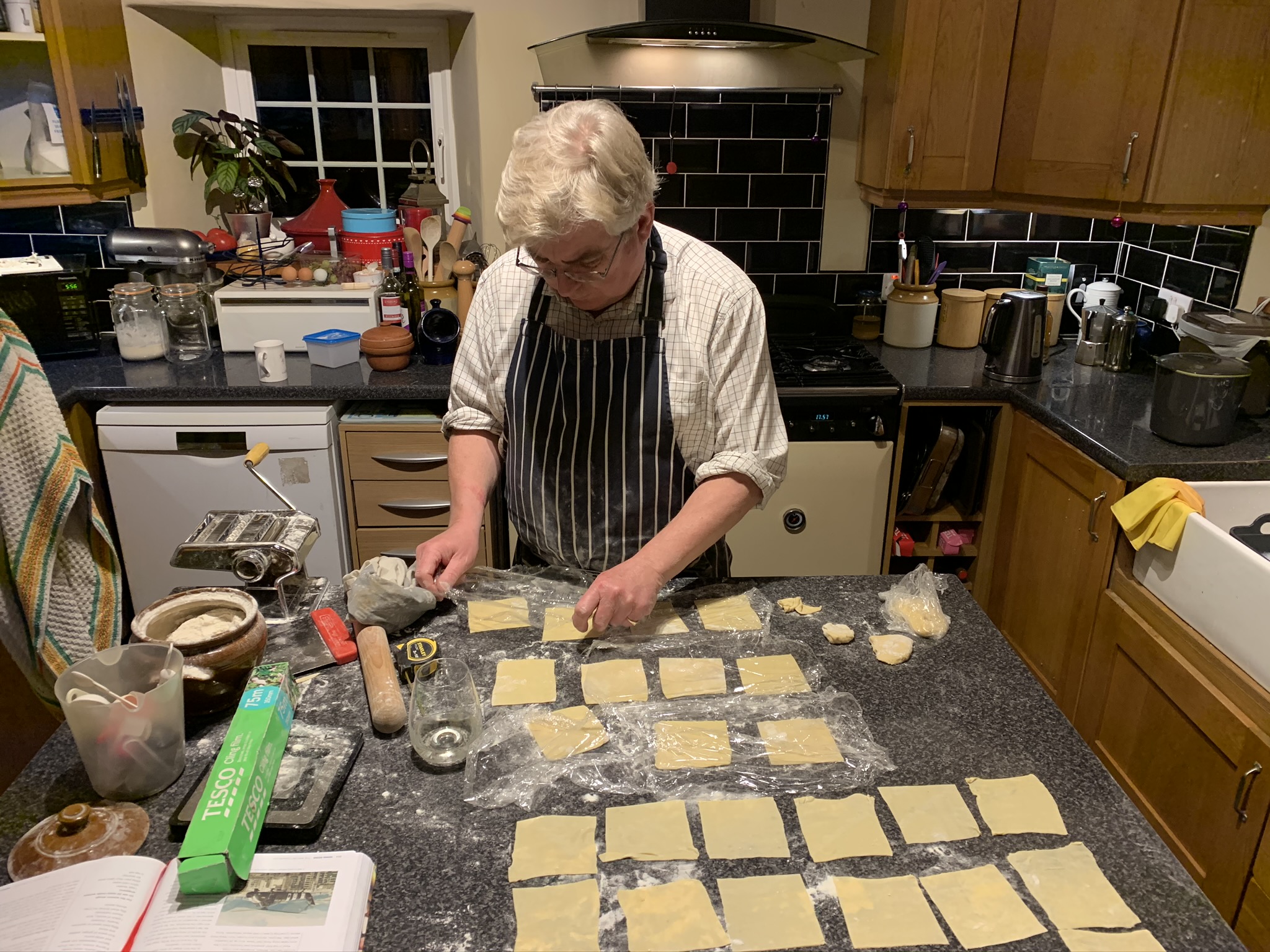 While the dough rested I made the filling – chopped pork, prawns, ginger, spring onions, sugar, salt, pepper and soy.
Once rested, the dough was rolled out using a pasta machine. Whilst the recipe suggested rolling as thin as possible, a 7 setting was too thin to handle so I opted for 6. The sheets were cut into 9cm squares and kept under cling film to avoid drying out.
The wontons were assembled by putting a dessert spoon of filling in the middle and then bringing the edges up and pinching them, giving a little twist to seal the edges.
The broth was finished with pak choi and spring onions, and the wontons put in boiling water for 6 minutes. The recipe called for egg noodles, too.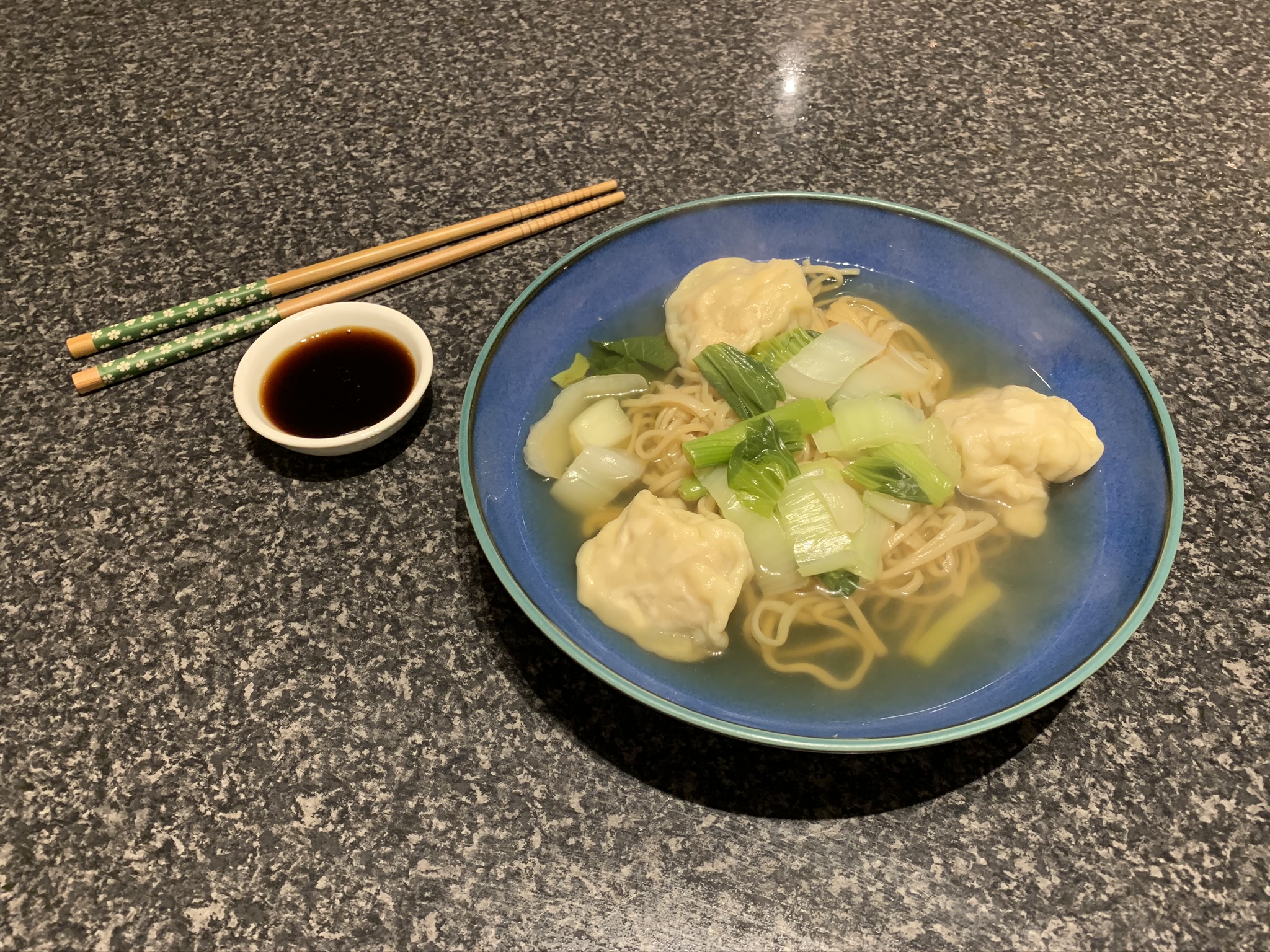 Review

The wonton soup was a real success. The broth was light yet tasty and fragrant. The wonton were delicious, with a really flavoursome filling. However, here are a few pointers for next time:

1. The wontons were too thick where twisted, so it is either important to seal without twisting and perhaps steaming to reduce the chance of leakage

2. The dough was perhaps a bit too thick, so maybe I should persevere with thinner dough.

3. The recipe called for egg noodles – too much, unless you are only serving a couple of wontons

4. Maybe some other veg for garnish – thinly sliced carrot or baby corn perhaps.

 

Categories: Nick's 60th Challenge

0

/