Shopping Cart
Your Cart is Empty
There was an error with PayPal
Click here to try again
Thank you for your business!
You should be receiving an order confirmation from Paypal shortly.
Exit Shopping Cart
| | |
| --- | --- |
| Posted on June 2, 2018 at 3:45 AM | |
We are hoping to offer guests a great glamping experience in our Shepherd's Huts. But to do so I have had to consider what glamping really means! If you read my last blog, you'll know that for me a flushing loo ensuite is essential. Going outside on a cold wet night to get to the loo would remind me of inconsorpiant chilly childhood camping experiences in France. Even on a hot dry night in Kenya, going from tent to long drop (or to behind bush) was not my idea of fun – especially if there were grazing hippos around, but that's another long story involving Cub Scout Camp at Lake Naivasha and my dear friend Janet…
It was when I was working in Kenya (more years ago than I care to count) that I first experienced a tent with a bathroom at the fabulous Island Camp, Lake Baringo. There was even room service - tea brought to you at dawn so you could watch the sun rise over the Rift Valley. Glamping indeed!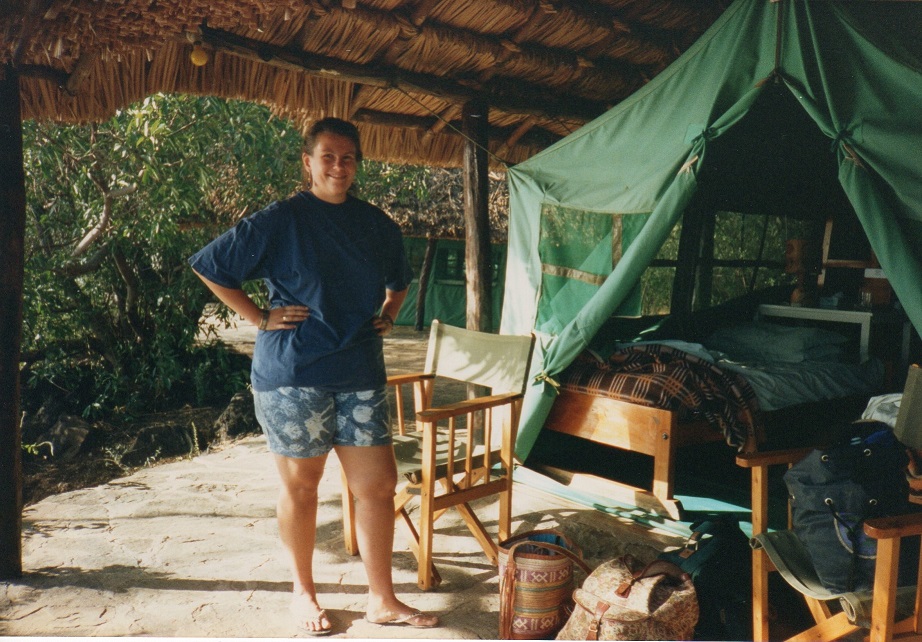 Glamping should probably involve all the best bits of camping: being in the countryside, watching the sunrise/sunset, lighting a campfire, cooking over wood, listening to the dawn chorus, lying on a blanket reading a book, making daisy chains, getting away from everyday stuff and having time to notice the bumble bees and butterflies.
Then you need to take away the bits that can be uncomfortable or inconvenient. Replace them with a comfy bed, heat at the flick of a switch, hot and cold running water, proper indoor cooking options in case of bad weather, and you have very glamorous camping experience.
Opinion is divided in this house about canvas. Nick likes the sound of rain on tent. I know what he means, but for me the romance of that wears off after an hour or so, especially if you've ever sleepily rolled against the side of a tent so the inner is touching the outer with soggy results. The thought of a solid weatherproof structure (with an insulated roof so the sound of the rain isn't too loud) which can be dry, warm and comfy even in January seems to be the best business plan.
But this structure mustn't be "normal". Glamping is about getting away from the everyday. As a little girl, I loved making dens (actually I still do…
and I suspect that element of taking the stuff you really want into that space under the old rhododendron bushes, where you have already secreted some cushions and your comics, is what makes for a perfect getaway. So what "stuff" do we want? A radio for TMS, binoculars so the lookout can raise the alert for Barbarians, something to read, maybe a game to play, a blanket, and, as Pooh would say "a little something" - honey? Or perhaps marshmallows for toasting?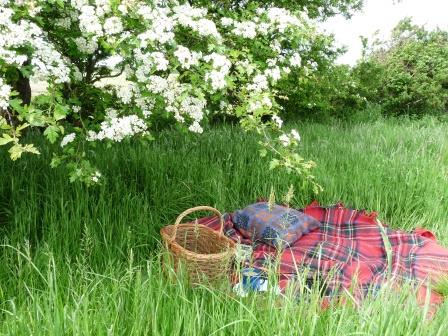 So as Riverside Shepherd Huts prepare the first cosy den for us (see the progress below) I am gathering all those little bits together which I hope will make it a very special place to stay.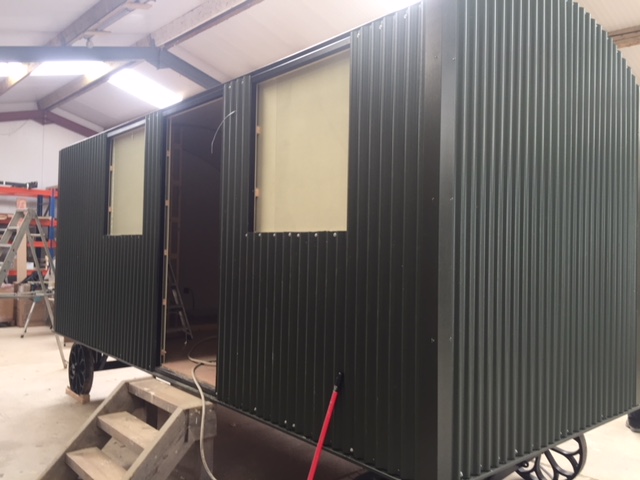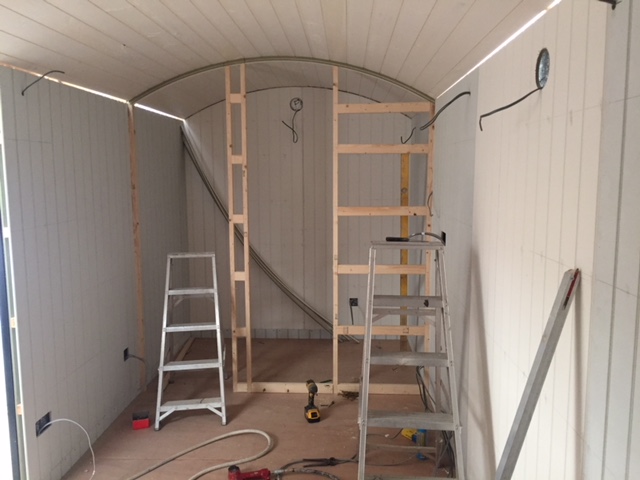 Categories: Accommodation, Latest activities
/