Shopping Cart
Your Cart is Empty
There was an error with PayPal
Click here to try again
Thank you for your business!
You should be receiving an order confirmation from Paypal shortly.
Exit Shopping Cart
| | |
| --- | --- |
| Posted on August 29, 2017 at 6:35 AM | |
As I stepped outside this morning, the chill air made me zip my fleece all the way up to my chin. Autumn is icumin in and Nature is showing us how to survive the seasonal challenges by displaying Vitamin C everywhere: blackberries, sloes, rosehips, wild plums and haws in the hedgerows; plums and apples ripe and really ready to eat in the orchard, with pears to follow very soon; blueberries in the fruit cage and a glorious canopy of grapes in the polytunnel.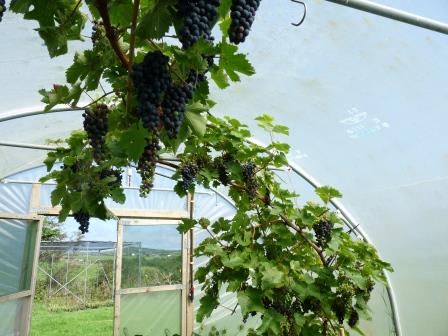 The only problem is that one can only eat so much fresh fruit a day, so now we need to work out how to best store all of this bounty. Some ways are easy and obvious: plums, grapes and berries freeze well as they are. Nick has also been baking some sweet treats – this weekend it was Monica Galletti's blackberry and apple bake. Positively yummy!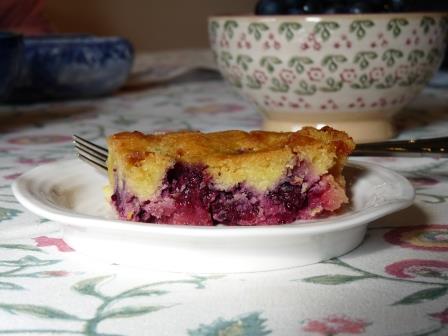 Fruit compote's great for breakfast with yoghurt or on porridge, so that's another quite quick solution. A much more time-consuming task is the making of jellies – but it's oh so well worth the wait. Bramble jelly has to be one of the Seven Wonders of the Preserving World. A B&B guest asked earlier this year if we sold it by the jar. I just politely said that we didn't, rather than explaining that it was in fact priceless. The time spent picking the berries, cooking them, letting the gorgeous juice drip drip drip overnight before boiling it fast with sugar, testing for a set, bottling it all up and labelling it, and finally squirrelling it away in the larder – all of this time and process is not for sale. It is a joyful, intense labour of love for perhaps five jars!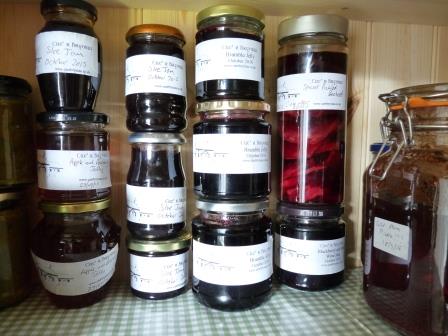 The hours spent picking blackberries are some of my favourite of the whole year. It takes complete mindfulness to select the ripest, but not mushy, berries and to avoid getting stung by nettles or scratched by brambles, blackthorn et cetera. The first berries are the best: the biggest, the sweetest, the juiciest. They lead the way at the front of the cluster and demand to be picked, completely irresistible. Many seem to reach my mouth rather than the collecting bowl.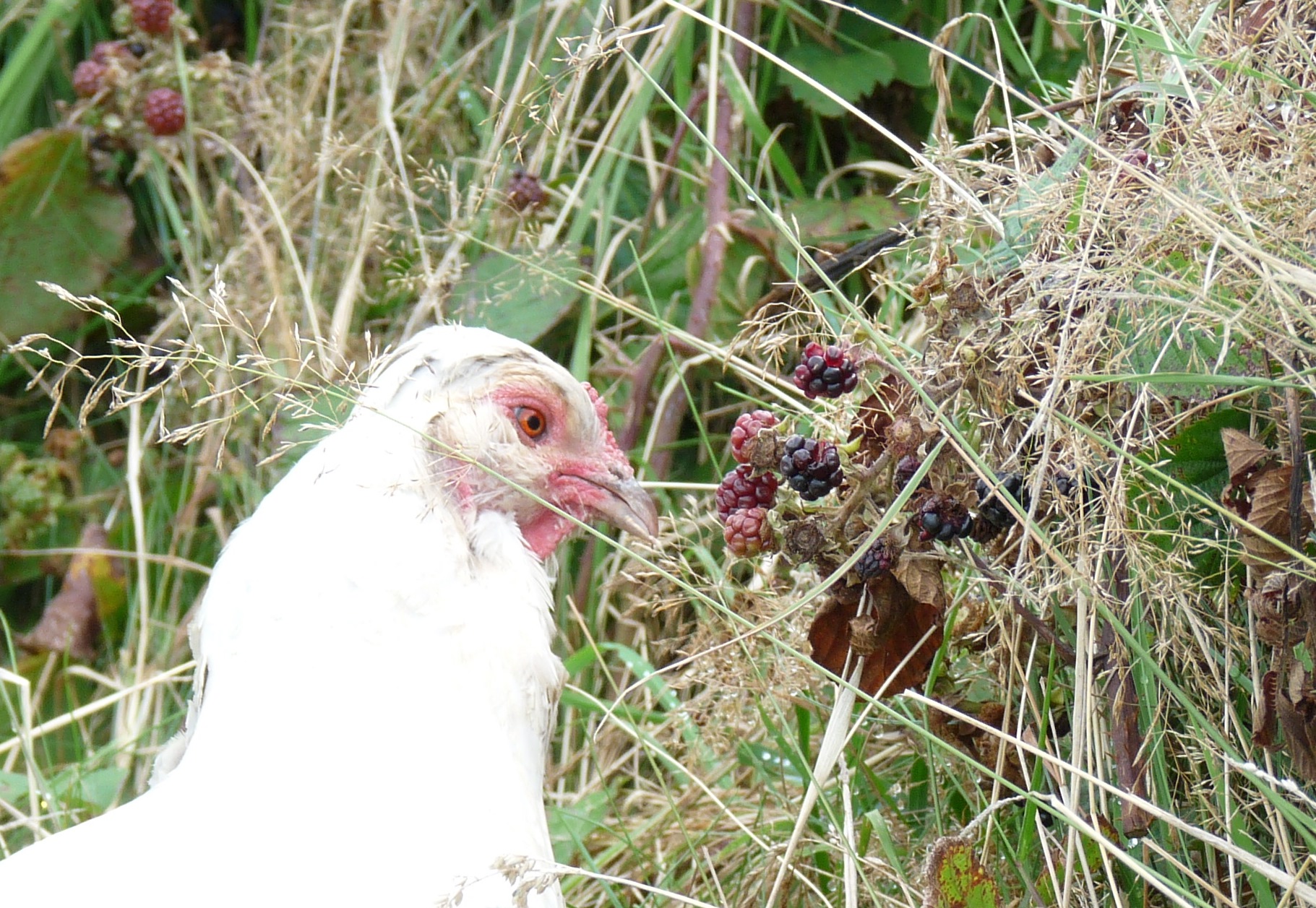 We do get some help with the fruit glut. The hens head straight for the orchard as soon as they are let out in the mornings and any windfalls they don't deal with are given to the pigs as a little treat with their supper. The hens also help themselves to the blackberries they can reach and, if they realise I am off to pick fruit, I have a little retinue of feathered friends following me. Then there are the Labradors, who will hoover up tiny wild plums en passant… and then, of course, there will be consequences.
Harvesting fruit is a timeless act. Hunter gatherers stopped up the hill from here in Neolithic times. Archaeologists excavating the site of the new school in Llanfaethlu found that this was one of Man's earliest permanent settlements in Wales. Picking blackberries today, I can't help but feel connected - not just with our forebears but with the natural rhythm of the World.
Categories: The smallholding, The livestock, Latest activities
/