Shopping Cart
Your Cart is Empty
There was an error with PayPal
Click here to try again
Thank you for your business!
You should be receiving an order confirmation from Paypal shortly.
Exit Shopping Cart
| | |
| --- | --- |
| Posted on August 23, 2017 at 7:50 AM | |
August used to be one of the quieter months for me, not now! If you aren't absolutely on the ball at this time of year, you find that you've missed the moment to pick those lovely little courgettes and you now have marrows. Or the perhaps plums, which were rock hard last time you checked, have all shrivelled up or dropped off the tree and are now feeding the slugs.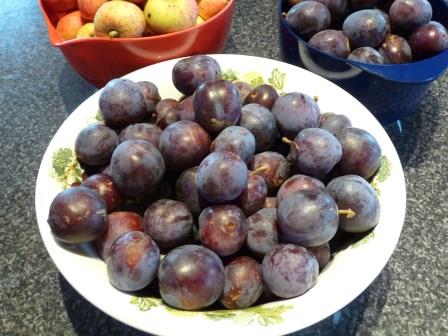 Slugs. There's a topic! Are they getting bigger? They certainly seem to be more prolific than ever. My sunflowers were their first victims this year. I sowed trays and trays of them; my main aim was to have them for cutting for the guest rooms, secondly to encourage bees and other insects, thirdly just because I love them.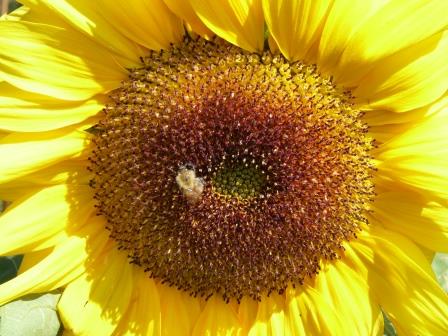 When all the seeds germinated, I really thought we might have enough to spare to try to eat some of the buds, which apparently are lovely fried with a little butter. Well, I still don't know if they are or not. After planting my seedlings out, the slugs struck.
Every morning more had gone. Last year I discovered that crushed egg shells don't work nor does wool (this was in The Slug Dahlia War). Copper rings/tape do – for a while. You have to keep them clean. If the copper gets a film of soil or dust on it, over the slimey so-and so's go! So this year I reluctantly bought some pellets, certified for organic use. They work ok, but you have to be super vigilant and re-apply more often than I did…
So eventually I was down to about a dozen sunflowers which had somehow managed to form a bud and were far too precious to eat. These survivors are beautiful, but they have to be cut only after careful consideration and displayed in single stem vases, rather than in the abundant Van Gogh style I had envisaged.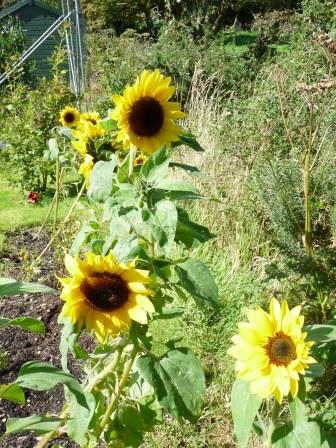 It's not just in The Valley (our kitchen garden) where I battle the goo-oozing gastropods. They have a particular penchant for gathering under the hens' drinkers. At the moment, it's often about 6.30am when I give the hens their crumble and let them out of the run. If you know me, you will know this is not my peak time…
Imagine, if you will, a rather sleepy Suzi picking up an empty drinker, taking it to the tap, putting her hand on the red base to unscrew it and getting a handful of slug as well. It generally wakes me up quite quickly. I try not to scream – as it's not the sound our B&B guests want to be roused by. You'd think I would learn!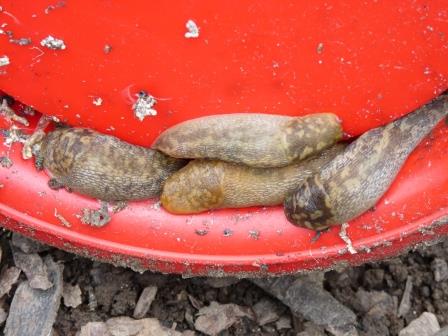 Categories: The smallholding, The livestock, Latest activities
/